Navigating Through Grief in La Dispute's Panorama
As an creative extension of their latest record Panorama, the post-hardcore outfit La Dispute–and one of the most pivotal flag-bearers of their scene–released an ephemeral but evocative game that accompanies their music. Aptly named Pilgrimage, this experience is about three angular figures as they traverse across boundless, minimalist plains, the pastel world shifting and bending to the band's heartrending songs and caterwauled lyrics. While there isn't much to do aside from navigating the amorphous landscape with your mouse–you can't control the pace of the trio's trek across this digital land, nor are there any videogame-y goals to meet–what Pilgrimage does is to accentuate the vignettes of sorrow in Panorama, allowing listeners to ruminate over La Dispute's emotionally-charged music.
It is the perfect medium with which to experience their newest music: a palpitating post-hardcore performance buoyed by vocalist Jordan Dreyer's compelling spoken word lyrics. In the game, the words trail behind the figures' slow, deliberate strides as the songs play on, their literary quality carrying weighty stories of loss. These songs were largely inspired by Dreyer's partner, whose memories of personal tragedies were admittedly foreign to him. "Fulton Street I" details an exchange he has with her, with Dreyer pondering her grief, "Will I ever put flowers by the street? / Never needed to live and suffer through the pain / All the tyrannies of grief / If I ever do / Will I even have the strength to do anything?"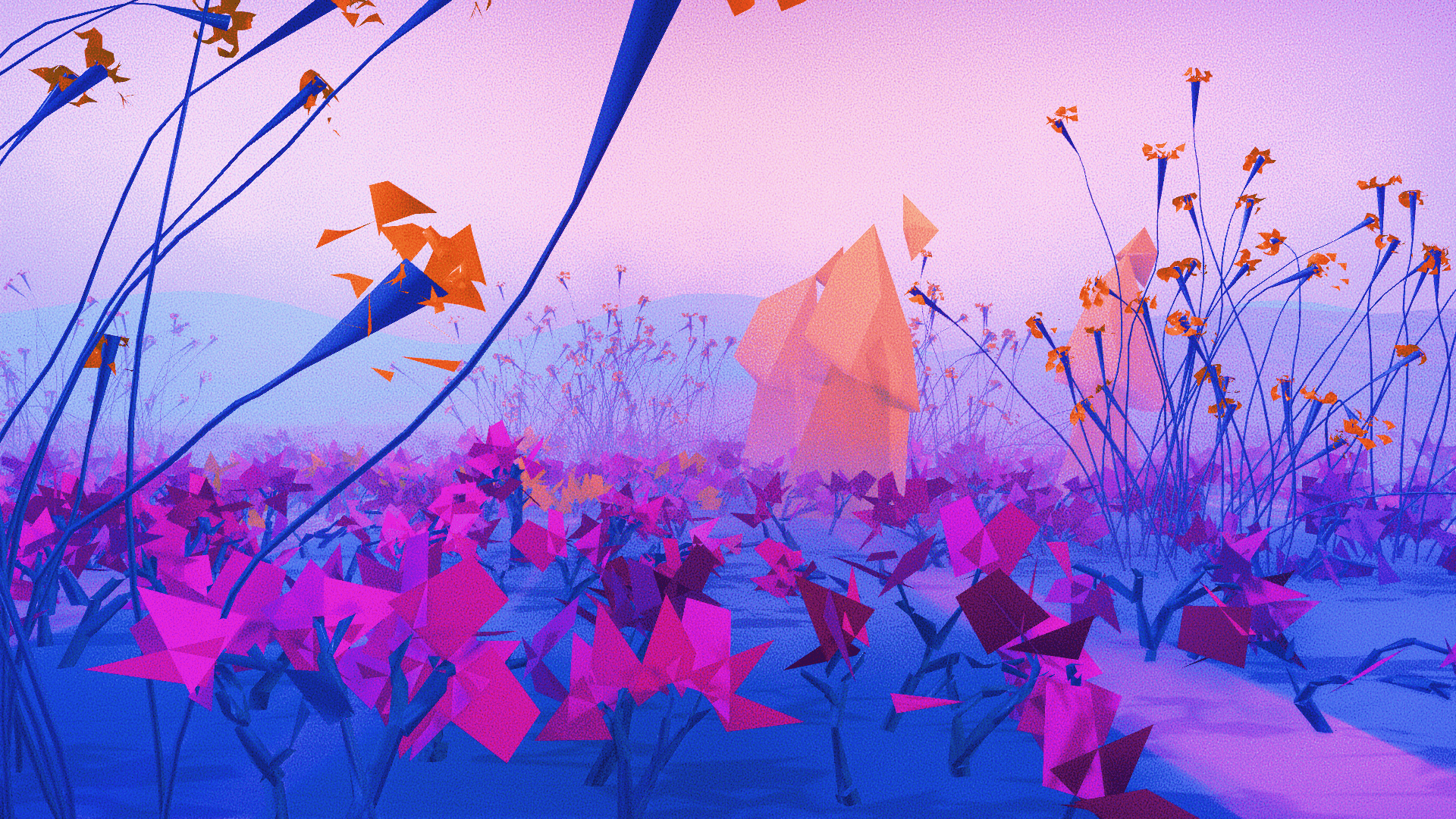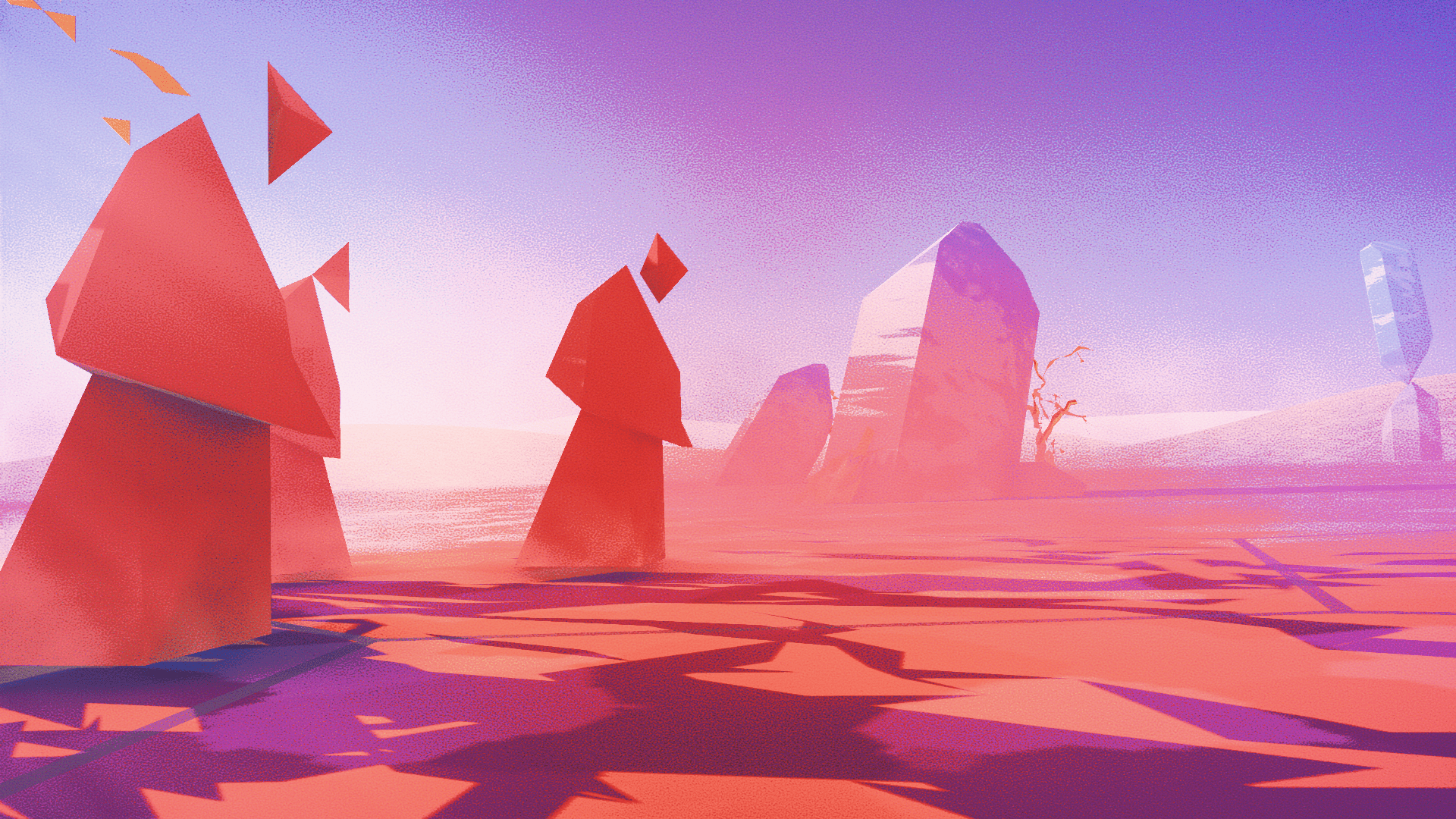 In Panorama, the imagery he conjures are still laden with his trademark impassioned intimacy–as with La Dispute's previous albums over their past decade–with the songs remaining unrelentingly and deeply cathartic. As a lyricist, Dreyer writes with shattering emotional acuity, a skill he has only refined over the years. But while his affecting, even frenzied vocal delivery plays into La Dispute's enduring appeal among post-hardcore fans, his words are anchored by the heavy, reverberating instrumentals from the rest of the band–a melding of disparate genres from progressive rock to jazz. The melodic nuances in the guitar are intricate, at times sparse and lightly strummed, and during others a gnarled tangle of aggression, supported by explosive percussion that heightens the music's intensity. Yet underneath this soundscape is still a sense of restraint. To awash these emotions in aural combustion is tempting, but that would have engulfed the minute details of their songs: the tremble in Dreyer's unrefined vocals, and the yelped and whispered introspection in the songs. Nothing exemplifies this better than the final track "You Ascendant", in which the band slows down the blistering pace in a quiet track about making our way towards the afterlife: "If we could choose the way we leave / Fill out circles on a ballot sheet  Vote the way we'll go / How the noise will cease / Finally and forever for us both / What would we do?"
All these music in Panorama are heavily underscored by Pilgrimage, transforming them into powerfully emotive moments amidst an evolving landscape. One instance lies in the track called "Rhodonite and Grief", which, in the game, is played to a backdrop of collapsing ships stuck adrift in mid-air, crystallizing and splintering to the song's rhythm and melancholic themes. It's beautifully cinematic. And with "You Ascendent", the trio gradually makes their way to a sea of other similar figures, indistinguishable from the rest of the crowd, much like a ceremony. It's perhaps an eulogy of sorts on how our grief and loss ultimately brings us all back together, an unbreakable connection between people.
You can download Pilgrimage here.