Three Shades of Depression
E-soterica spotlights the indie darlings Khee Hoon Chan and Alyse Stanley just can't stand to see players miss. Titles that buck convention, brave uncommon subjects, or whose strangeness begs players to stop and gawk. Join us each week as we scour the corners of the internet to share what treasure we find.
———
Depression doesn't manifest in the same way for everyone. Some sufferers lash out in explosive, destructive manners, whereas others may be barraged by extreme isolation and loneliness. Or they may not even feel much at all, with the paralyzing grip of depression dominating the entirety of their lives. What's sorely needed is for more games to discuss this issue with not just careful nuance, but also while juxtaposing the subject matter with a myriad of perspectives. Perhaps then we'll see a day when mental health concerns are no longer relegated to being a mere trait for pointless villainy, or wielded as a gimmicky, narrative twist that's thoughtlessly shoehorned into a story.
While these days aren't here yet, you can take a gander at these itch.io games, whose candid and sometimes abrasive treatment of depression is both striking and devastating. Together, they form the backbone of the conversations we should be having about the multitudes of mental health.
You Left Me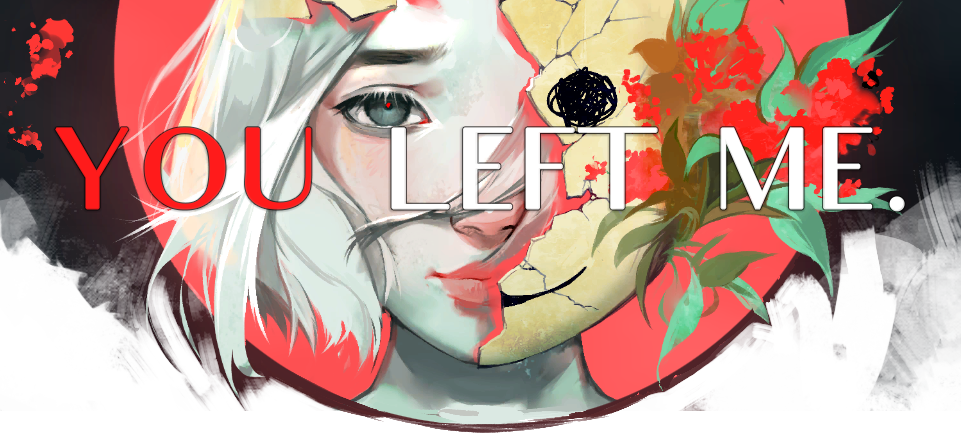 Laden with painful allusions to abuse and self-harm, You Left Me is a surreal journey through loss and loneliness, as the protagonist copes with the aftermath of dissociative amnesia. Told in the form of a visual novel, its hauntingly beautiful artwork and ambient soundtrack only serves to punctuate her emotional baggage, eventually culminating to sobering moments where she either endures or gives in to her grief.
Yet, there still lay glimpses of rare optimism and humor. You can speak to the moon that dispenses terrible dad jokes, or spend time with a cuddly cat who meows in a sputtering mix of "moos" and "borks". Above all, You Left Me never ceased to be a heartbreaking experience, the melancholy hanging over its players' head long after its finale.
Everything Is Going To Be OK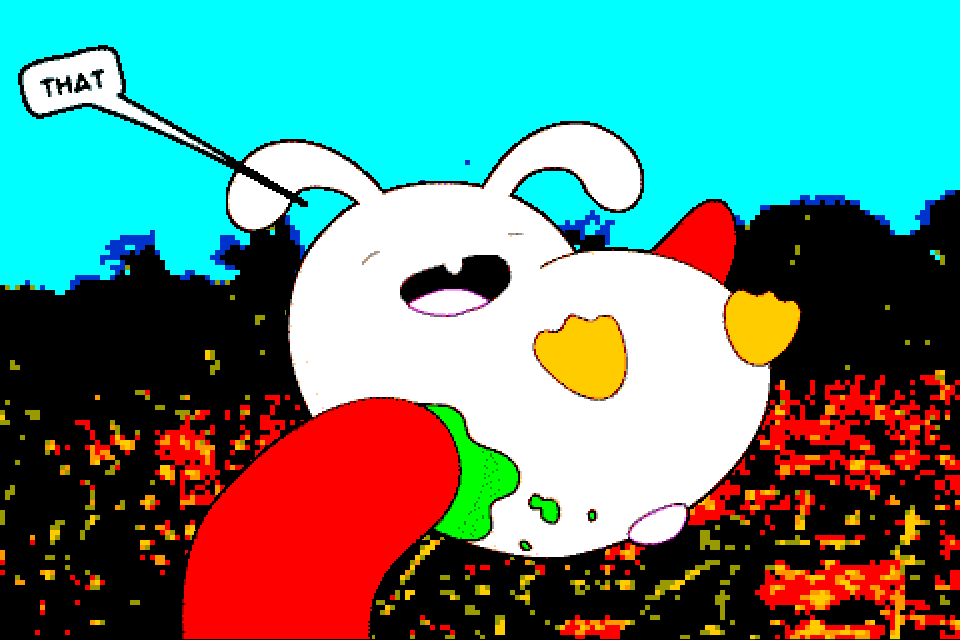 Presented as a litany of fractured digital spaces, Everything Is Going To Be OK (or EISTBO in short) is loud, chaotic and aggressive—and is far from being a functional, player-friendly experience. It liberally employs bold, scintillating colors, injects way too much text and distractions for most to comb through, and features hastily drawn bunnies and monsters who are either impaled or screaming in agony. But it's hard not to admire the developer's flagrant disregard for polite conversations. Just like the often experimental and unmusical sounds of noise music, which the game feels hugely reminiscent of, EISTBO is a fiercely personal and profound piece of work. A statement of triumph and catharsis, it details the impassioned feelings of a survivor's struggles with mental disorders.
Tropical Depression Tendency

A tropical depression is a cyclone that originated in the tropics, which may eventually evolve into the harsher tropical storm when wind speeds become much more intense. It's also an apt metaphor for Tropical Depression Tendency, a JRPG-inspired title featuring a non-binary protagonist who's battling with dysphoria. Trapped in a Hotel California-esque resort—one that's almost impossible to check out—they have to confront their demons and overcome their afflictions in order to escape this hellscape. But when anxiety takes over, the environment changes; words become illegible, and the backdrop shines with an unnatural fluorescence. For a moment, we see the world as they perceive it, amidst the discomfort of their panic attacks. To watch them work through their ordeals can be difficult, but their tireless pursuit to quell this storm is testament to their strength.